Welcome to "Out on a branch" - a new service to family historians who have roots in the Herefordshire area!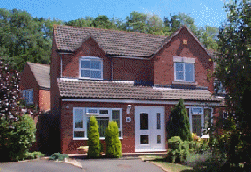 Since moving to Herefordshire in 1999 I have welcomed quite a few people who have come to the county in search of their roots and have helped them to find their ancestors' homes, or at least where they lived, and taken them to visit them. Despite living in a small bungalow I have also been able to provide accommodation for many of these visitors, but I was aware that it was not of a sufficiently high standard to advertise it as B&B accommodation, which I used to offer in my previous home in Newbury, Berkshire.


Now however I am excited that a move to a new home in Ledbury at the end of July 2006 enables me to do just that! I hope to welcome some old faces to my new home, but also to be able to help many more new people discover their Herefordshire roots and to show them where their ancestors lived and worshipped.



You may like to explore the area and its links with the early LDS church and the ROWBERRY family using Local Live.


Services offered:

Family History Research - from helping you with your own research to a complete ancestor tracing service. I also offer a Family Tree Drawing service and have a special interest in the LDS converts who emigrated from the area..

Accommodation - B&B in twin, double or single rooms with en suite or private shower room. Full English breakfast with packed lunches and evening meals by prior arrangement. Short distance from Ledbury Railway Station with fast and frequent links to London, Birmingham and UK airports. Access to a comprehensive and extensive library of Family History and Local History books and other resources, which includes thirty-four years of research into the ROWBERRY family and information on the "Mormons in Herefordshire". Free wireless broadband internet connection in all rooms to keep you "in touch".

Private tours - these can be tailored to suit your requirements, from taking you to visit your "ancestral home" to providing directions to places of interest. And of course trips to the local archives. If you want to explore the area on foot then drop-off and pick-up points can be arranged to suit.


For further details and prices please contact:
Polly Rubery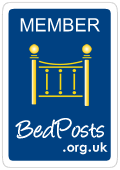 Previous visitors write:

Joyce Otterstrom, Salt Lake City, Utah - My husband and I have stayed with Polly on numerous occasions. She not only has taken us to where our ancestors lived and worshiped but her knowledge of those locations has added immeasurably to the information we had on our ancestors. I have also researched with Polly, her background is excellent. She is also very adept at reading old manuscripts. I would highly recommend her services to anyone visiting England for research purposes. Especially those who are not well acquainted with the area and the archives.
Joyce Otterstrom

Brian Sanders, Bedfordshire - Congratulations on your new service to assist people in tracing their ancestors, and I wish you the good fortune your efforts deserve .
Please feel free to add my recommendation of your diligent and comprehensive research service and splendid representation of my family tree. I am also pleased to give my further recommendation for your bed and breakfast accommodation which was most useful for a stay in the glorious Herefordshire countryside. It was so good to be able to stay in the locality where my forbears lived and worked, it helps to put some flesh on the bones of those long gone family members.
Brian Sanders

Ryan Rowberry, Boston, USA - I had the good fortune of spending several research trips to Herefordshire with Polly Rubery. I was on the quest to learn more about my Rowberry ancestors in Herefordshire during the Tudor period, and Polly was extremely helpful in taking me to the relevant archives and giving me pointers on where to start my research. As a result of Polly's help, I was able to find enough information to complete archive-focused dissertation for a Masters Degree in History at Oxford University. In addition, owing to Polly's own research on the Rowberry family, I was able to gain deep and poignant insights into the lives of my ancestors who lived in and emigrated from Herefordshire to the United States in the 19th century. A definite highlight was the numerous driving trips around the Herefordshire countryside with Polly showing me areas of Rowberry family history importance. I don't think there is a road in Herefordshire, paved or otherwise, with which she is unfamiliar!
Aside from assisting me in my own research and sharing her own, Polly was the consummate hostess, providing wonderful meals, transportation and delightful conversation. Her inherent cheeriness and inquisitiveness made for stimulating adventures. I would highly recommend letting Polly guide your own explorations of Herefordshire and assist you in any family history endeavors.
Ryan Rowberry

Sharron Grover, Shelley, Idaho - Polly is single-handedly responsible for what was probably the best experience of my life! I became acquainted with Polly through a Family History mailing list for the Herefordshire area that she oversees, and she convinced me that I really could come to England to visit my ancestral home. She arranged for everything - transportation, lodgings, meals, etc. - but the best of it all were the trips around the beautiful, green, picturesque English countryside to find the places that my ancestors called home - places that I am now always "homesick" for. We visited the quaint English shops in the nearby town that look as if they have changed little since my ancestors walked the streets there. A visit to a real English Pub was an experience in itself, and the English food was wonderful. I miss the roasted vegetables and Polly's fruit salad and cream - it just doesn't taste the same back here in the US!
In between excursions, we spent time at the County Record Office doing Family History research. Polly has great knowledge of the Herefordshire area as well as many other parts of England, and is an accomplished Family Historian. She is asked frequently to teach family history classes, and she serves in several Family History organizations. They know her well at the County Record Office since she is frequently there doing research for others as well as herself.
I have been back to Herefordshire two more times since that first trip, and long to go again. Besides the feeling of having somehow communed with my ancestors there as I walked where they did, I gained a whole new perspective of England and my family history research that I could never have gotten any other way.
Sharron Grover

Linda Ames, Washington State - When I first started corresponding with Polly all I knew about my family history you could fit in one small binder, now with Pollyís help I have many binders full of documents, pictures and family trees. I have been lucky enough to visit her twice and for me to actually see and walk all the wonderful places where my ancestors once lived was the fulfillment of a dream that I could never have achieved without Pollyís help and hospitality. Polly is a dear friend and fantastic genealogist who will help you experience your dream of finding and walking in your ancestorís footsteps.
Linda Ames

Jackie Smith, Bahama, North Carolina - I came into contact with Polly many years ago when she would get certificates for me. This business relationship grew into a friendship that is still there. Polly is a very professional person to work with and has always made myself and my husband John very welcome in her home. Her new home looks lovely and sounds like it is very convenient. John and I try to see Polly every time we visit England. She is always a treat to be with. I am sure that anyone who stays at her B&B will be made very welcome.
Jackie Smith


---
URL= http://www.rowberry.org/branch.html
Last revised: 27th November 2010
© Polly Rubery 2006-2010